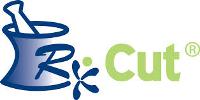 Recently I was introduced to a new Pharmacy Savings Card that is of general interest for the following reasons:
1. It will cost you nothing
2. It will guarantee that you are able to get the lowest cost available
3. No. there are no strings attached.
My wife is a kidney transplant recipient - she takes 17 different prescriptions some of which cost hundreds of dollars a month even with her prescription drug plan.
I share this with you because I want you to know that I personally deal with the high cost of prescription drugs regularly - and I use this card.
Here's the problem with the new "Affordable Care Act" plans as well as Medicare Part D Plans. While many have prescription drug coverage, sometimes there is little to no coverage until the deductible is paid. Sometimes, the copay for generic drugs is $10 - how do you know that is the lowest price available?
That's where this card comes in handy. Go to: http://www.rxcut.com/RXN00436/en/PrintCard.html. This web site highlights a variety of options for you to receive or print your RxCut Discount Card. At the top of the web page, you will see: Search Lowest Prices. Click on that. On the resulting page, enter the first 3 or 4 letters of the drug for which you want to check pricing, you'll be presented with several drugs that meet that criteria (enter more characters if necessary), choose the correct drug, be sure to check the quantity (30 is default), click add this medication. You can continue to add drugs until you have entered all the drugs for which you want to search. When you are done, enter your zip code in Step 2, and click search in Step 3. you'll get a list of nearby pharmacies and what they charge for the drug using the RxCut card. Take your prescription to the pharmacy, show them your Rx Cut Card, and you'll enjoy the savings.
Will the card be a benefit to you specifically? I don't know. It works best with generic drugs (brand name drugs may cost less through your health insurance plan). But here's the good news: You will know in advance whether you are getting the best price available for any and all of your prescription drugs whether you use your plan's pricing or the RxCut pricing.
How can you beat that when it costs you nothing?
If you do find this to be of value, I have good quality cards that I can send you in the mail, just ask - but the one you print off the web site will work fine to begin. Finally, if you have friends or neighbors who might benefit, forward this to them - the card will work just as good for them and the price is the same - FREE!